New research articles in the online journal, edition 'Still Undead'
In the fourth and final chapter, 'Still Undead' – first shown in the Haus der Kulturen der Welt and further developed with the Nottingham Contemporary (2019–2020) – 'bauhaus imaginista' investigates the Bauhaus's experimental approach to a range of new media through photography and film, kinetic sculptures, visual devices and sound experiments.
headline
New processes were further developed in exile in the USA and went on to have an effect on the Expanded Cinema movement, visual communications and the first forms of data visualisation. In the fields of electronic music and in the slipstream of punk, the Bauhaus was a trailblazer in crossing boundaries. Moholy-Nagy's utopia of an artist-engineer set an example for bands like Kraftwerk and others. The Bauhaus students' charge on aesthetic norms encouraged their appropriation by subsequent generations. In the UK in the 1950s, street style, graphic design and electronic music influenced by 'Basic Design', a British version of the Bauhaus preliminary course, revolutionised the art schools.
The findings of research are regularly updated in the online journal www.bauhaus-imaginista.org.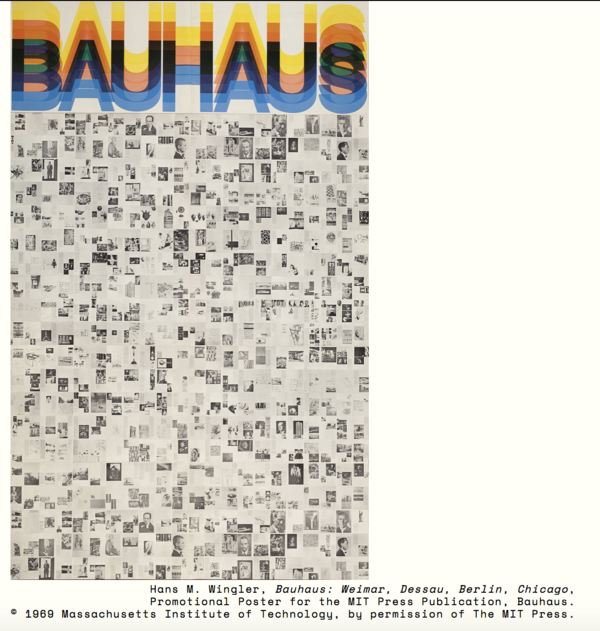 New research articles in the online journal, edition 'Still Undead'
---
More about 'bauhaus imaginista'
The three-year international exhibition and events project researched the global networks of the Bauhaus in the context of the geopolitical changes of the 20th century.
Read more