Weissenhof Estate, Stuttgart
Ludwig Mies van der Rohe, 1927
In 1925, the Deutscher Werkbund (German Work Federation) commissioned Ludwig Mies van der Rohe to organise the exhibition "Die Wohnung" (the flat). The show, opened in 1927, was organised into four sections with the Weissenhof Estate being the most significant field of experimentation for new materials and construction methods.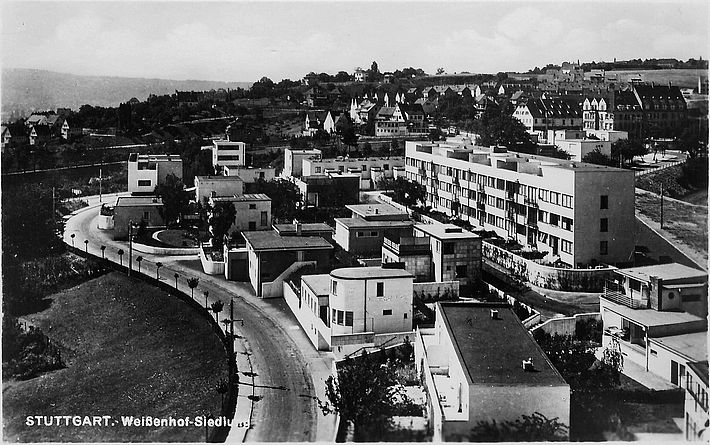 [Translate to English:] Text
In this prototype housing estate, 17 European architects, among them Le Corbusier, Jacobus Oud, Hans Scharoun, Walter Gropius, Mart Stam and Peter Behrens, built 21 buildings with a total of 60 flats. Mies participated with a four-storey residential block of four row houses. In the 12 rental units, which Mies had arranged and furnished by 29 interior designers, he realised the concept of a flexible floor plan for the first time, facilitated by the use of moveable dividing walls in a skeleton construction.
Literature:
Schulte, Karin (1998): Die Weissenhof-Siedlung, in: Mies van der Rohe – Möbel und Bauten in Stuttgart, hg. v. Vegesack, Alexander von / Kries, Matthias, Barcelona, Brno, Weil, S. 136-155.