Our Bauhaus heritage
with essays by Aaron Betsky, Zvi Efrat, Kenneth Frampton u.v.m.
The Bauhaus centenary raises the question: What remains? What ideas and concepts did the pioneers of the avant-garde leave to today's architecture and design world? Are there principles, methods and ideals that are still relevant 100 years after the founding of the school in Weimar?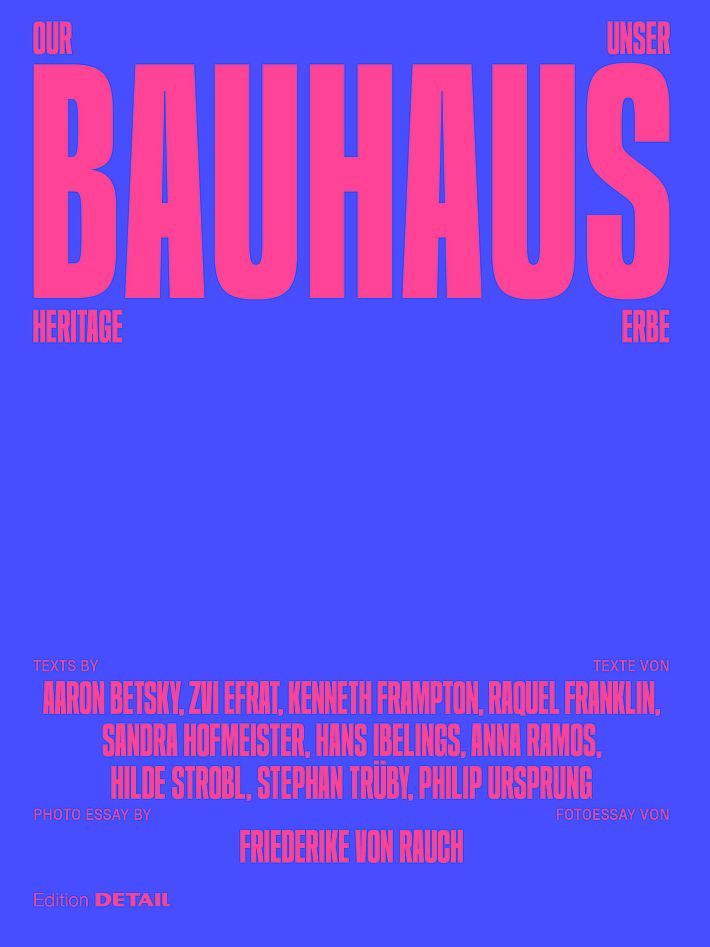 [Translate to English:] headline
The book Our Bauhaus Heritage complements those voices from the field and at the same time sees itself as an independent publication. This time, the focus is on academic discour-ses surrounding the Bauhaus narrative and the heterogeneous reception of modernism as a whole. The essays are by authors from Zurich to Mexico City, from Barcelona to Toronto, and each has its own specific focus.
Our Bauhaus heritage, Sandra Hofmeister (ed.), Detail 2019.
publication: October 21, 2019