Metal Prototype House (Steel House), Dessau-Törten
Georg Muche and Richard Paulick, 1926
The Steel House, next to House Fieger, was commissioned by the municipality of Dessau and built during the first phase of the construction of the Törten Estate. It was completed in spring 1927.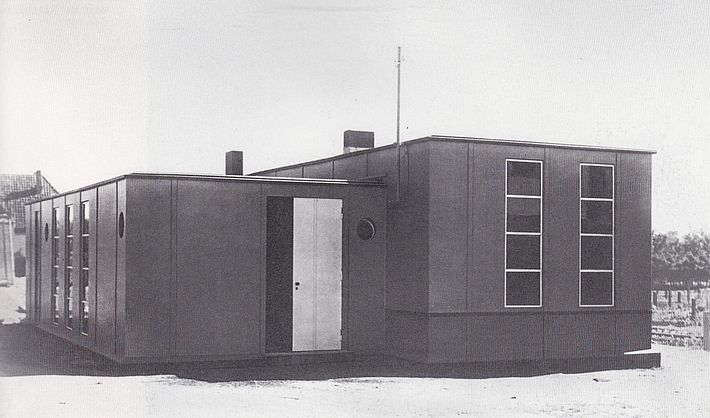 [Translate to English:] headline
Cost-effective and therefore highly flexible building was the envisioned long-term objective of many architects. This objective was also shared by others, for example in that, as with the design of the Weimar experimental house, the painter George Muche had already been in charge of the internal Bauhaus's development of a metal house. In cooperation with Richard Paulick, instead of with Marcel Breuer as originally planned, he built a corresponding prototype house in Dessau-Törten in 1926–1927. The advantages of this house, which were to lie in its expandable floor plan and short construction period, were overshadowed by a series of defects such as inadequate thermal insulation and ventilation caused by the use of metal as a building material. This was one of the reasons why contemporary critics judged the building to be uninhabitable.
Literature:
Scheiffele, Walter (2003): Bauhaus. Junkers. Sozialdemokratie. Ein Kraftfeld der Moderne, Berlin.