"The Spirit of the Bauhaus is in my DNA"
Carme Pinos on modern and contemporary architectures of education
For Gropius the maison's lodge was an ideal. When the Sagrada Família in Barcelona was built, it became a reality. In the very years when the Bauhaus came to an end, a similar and yet completely different kind of school was established in the Spanish metropolis. It moved into new headquarters in the fall of 2017. We spoke with the architect of the Escola Massana.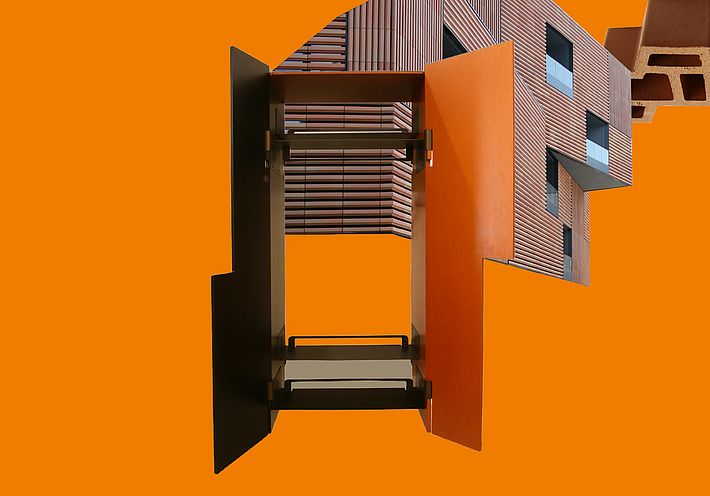 About Carme
Carme Pinós (Barcelona) is an architect and architecture teacher. Her buildings have received several awards. She previously taught at the Harvard University Graduate School of Design.
headline
The "La Massana Fine Arts School" was created and founded by a philanthropically inclined baker named Agustí Massana. This generous citizen donated 500,000 pesetas to the city council to create a free school where working-class children would receive education. The Escola Massana, which started out as an academic institution in 1929 and now regards itself as an art and design center, recently moved to Plaça de la Gardunya where it was given a new design by Carme Pinós.
Growing up in Barcelona, you were surrounded by Catalan Modernisme and Antoni Gaudí's architecture and design must have been omnipresent for you. How did you feel about this special architecture of your hometown?
Catalan Modernisme, and Gaudí in particular, were not as much in the public eye at the time I studied in Barcelona as they are today. But those who were interested in it were able to savour this architecture in a much more intimate way. I am sure that today's exhibitionism leads many students much further away from Gaudí and his works. We studied and visited them with enthusiasm and a certain spirit of adventure, seeing as the buildings were generally never visited and some even half-deserted, like the crypt of Colònia Güell. Gaudí's relationship with nature was much clearer then.
Lyonel Feininger's woodcut for the Bauhaus Manifesto has a medieval aura that influenced the early phase of the Bauhaus. But while the "mason's lodge" was more of an ideal for Gropius, it was a reality in the construction of Gaudí's Sagrada Familía Cathedral. What do you think about this Gaudí–Gropius connection?
Obviously I am no historian who could get to the bottom of this relationship, but I believe that both the modernists and the members of the Bauhaus were motivated by the will to return to authenticity in the production and treatment of materials. It is an attitude opposing the machine production of the industry, whose desire to satisfy the emerging mass culture caused everything to be produced only for deception and quick seduction, which was something completely different from what the product really was.
You were commissioned with the Escola Massana – the construction on Gardunya Square has been completed since last fall. The facade at the side of the square has a lattice orlamella facade made of ceramic. You developed this design together with a former professor of the school and with Ceràmica Cumella, a traditional family business with whom Gaudí also used to collaborate. Why this material and this color? What is it that makes ceramics interesting for contemporary architecture even today?
The La Massana Fine Art School building is part of a major project taking shape behind Boqueria Market in the middle of Barcelona's historic old town. This project includes not only the new school building but also a residential building, the extension of the market and the "La Gardunya" square the buildings are grouped around. The buildings have extremely different uses. The urbanistic approach is designed to create a dynamic space oriented towards the center rather than a central square with facades facing one another. Therefore, the volumetry of the art school breaks down into two bodies, which not only interlock to create terraces but above all convey a sense of dynamism and lightness.
I would like to point out that the building may look somewhat imposing from the outside, but from the inside the facade is very transparent and bright. The main function of the ceramic elements of the facade is to protect the privacy of the students who are busy in the workshops.They are a orded an unimpeded view of the outside, but looking in from the square is much more difficult due to special design of the elements.
Indent ceramic as a material along with a more artisanal and non-industrial production, because it is precisely the small imperfections, the fine nuances of the colors applied with careful craftsmanship, that give the facade its warmth. Ceramic is a natural element that can take on an infinite variety of shapes allowing it to be specially tailored to each project. This makes it a very interesting material for architects looking for something unique.
The Bauhaus had a widespread influence as an educational institution, not least due to the many foreign students who came to Germany at that time. How do you see the influence of the Bauhaus on Catalan or Spanish architectural education?
Naturally, the Bauhaus had a strong influence on our education. As much as the dictatorship under Franco tried to impose a backward-looking vision of culture onto us, the European idea of progress was always present at our universities and, of course, during my years of study.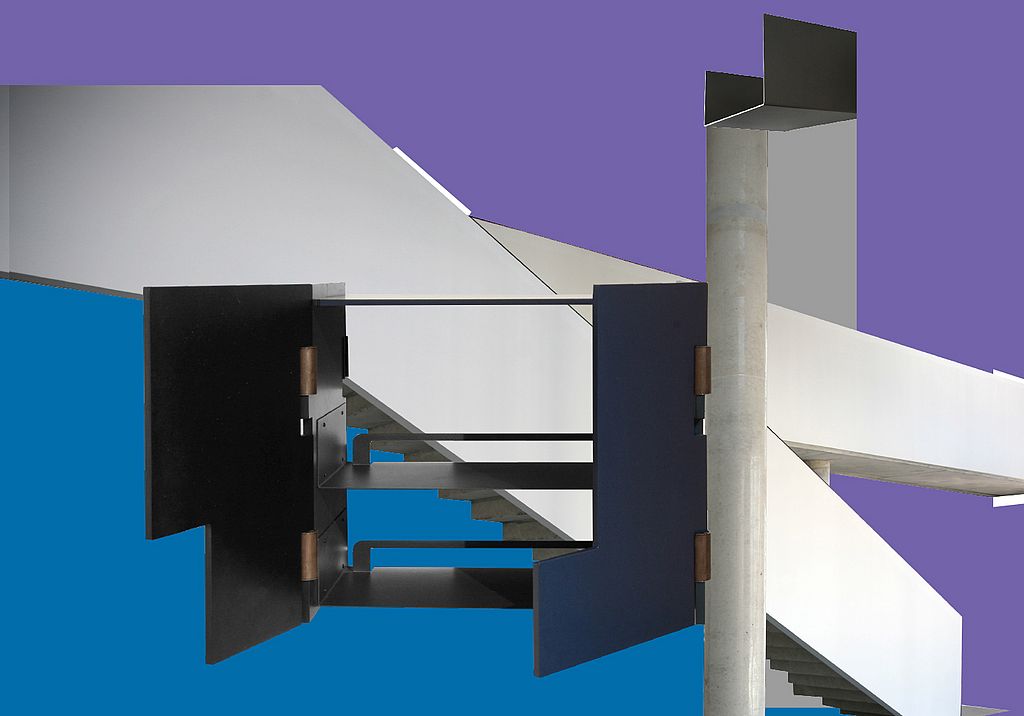 Having mentioned the influence of the architectural heritage of Gaudí and Modernisme on the contemporary generations of Catalan architects, we should also mention that there is one authentic "Bauhaus" in Barcelona – the Mies van der Rohe Pavilion (1929). How do you and your Catalan colleagues see this building?
The Barcelona Pavilion is much more than a simple building, it is the symbol of a new spirit, detached from all references; you can see this clearly when you look at it in comparison to the other buildings that were built for the same World Exhibition at the same time. Barcelona is proud of this building, even though it was demolished after the World Exhibition and only rebuilt many years later. It would have been better if this hadn't happened, but be that as it may, it's there now and continues to be an example for all of us.
The "Barcelona Chair" is closely linked to Mies van der Rohe's Barcelona Pavilion. When you look at your new company, objects, it is striking that your product range includes shelves, tables and cupboards, but no chairs. I still remember your "Silla Sentada" from 1988 – will you go back to making chairs again?
I think there are wonderful chairs on the market and I haven't felt the urge to add another one ... Perhaps one day when I design an interior – but so far, I have always found the right chair on the market. I have always conceived of our objects out of an inner necessity; almost all of them were created to solve concrete problems in specific situations. It wasn't until later that the idea came up to bring them to market via the Internet and the objects.es website.
Indent we design for "objects," we also produce ourselves. Since the designs are always very 'elemental,' we only work with three suppliers: one cuts and bends metal sheet, another applies lacquer and the third is responsible for wood. And wood doesn't usually require any manual labor as we generally do all the cutting via computer.
It was also the last Bauhaus director, Ludwig Mies van der Rohe, who popularized the expression "less is more". Does this leitmotif also apply to your design, and are there differences between objects and buildings?
When we analyze objects and our architecture, there actually aren't very big differences ... The designs of objects are an expression of their function, just like our firm's architectural projects. The styles are simple, giving us the freedom to implement a wide variety of combinations ... The architecture I create at my firm is usually based on a static principle that allows us to play with it in order to achieve a formal result. The difference is, when it comes to architecture, we are the ones who play – and with "objects," we let the users play ...
Mrs Pinós, in 2016 you received the Neutra Award for Professional Excellence. So you were honored with a prize named after an architect who was associated with the Bauhaus and whose architecture reflects this Bauhaus experience. Therefore, please allow me to ask: To what extent do you feel connected with the Bauhaus?
I believe the spirit of the Bauhaus is in my DNA. The Bauhaus always provided the backdrop during my studies. And I always try to follow its spirit of exploration, its authenticity regarding the use of materials and the elementary implementation without tricks, even though I am sure I could be accused of having betrayed it from time to time ...
As announced in February 2018, Carme Pinós is designing this year's MPavilion in Melbourne. The MPavillon, a cultural laboratory and temporary event space, defines itself as Australia's most important architectural and design event. In 2017, it was designed by Dutch architect Rem Koolhaas. Pinós' Pavilion will be on display from October 2018 to February 2019.
headline
Carme, thank you for the interview!
This article was originally published in the second issue of the "bauhaus now" magazine.
[Translate to English:] autor