Stove Tile with a Portrait of Otto Lindig
Gerhard Marcks, um 1921
The caricature portrait symbolises the community shaped by teachers and students in the Bauhaus's ceramic workshop.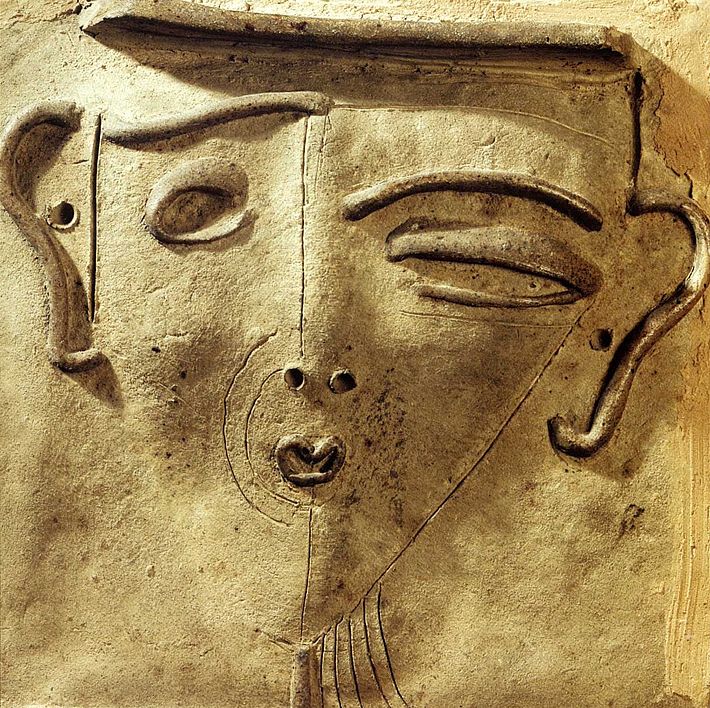 [Translate to English:] text
Living together in the seclusion offered by Dornburg resulted in an especially fertile work atmosphere, where both individual pieces and series products were developed.
Literature:
Siebenbrodt, Michael (2000): Bauhaus Weimar. Entwürfe für die Zukunft, Ostfildern-Ruit.