Fagus-Werk Factory, Alfeld
Walter Gropius and Adolf Meyer, 1911
The Fagus Factory, begun in 1911 in Alfeld, Lower Saxony, is regarded as one of the earliest examples of modernist architecture. It is the first factory building by the future founder of the Bauhaus, Walter Gropius, in collaboration with Adolf Meyer. Since 2011, this elaborately restored and modernized building complex has been a UNESCO World Heritage Site.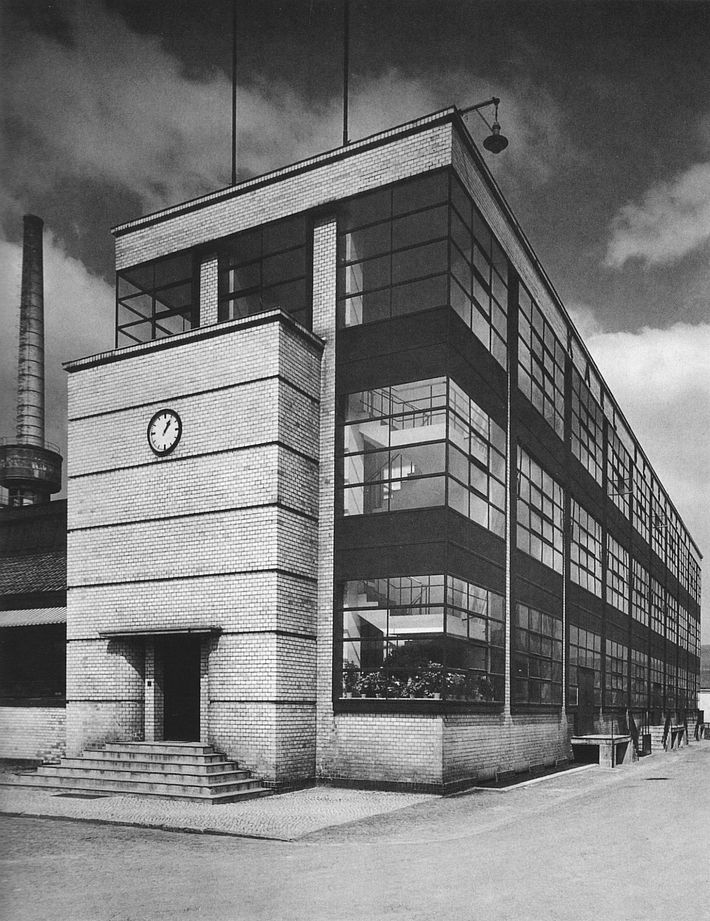 [Translate to English:] Text
With the commission to design the façade of Carl Benscheidt's factory building, the Fagus-Werk, Walter Gropius was able to establish himself as an independent architect. Walter Gropius and Adolf Meyer, both of whom were once employed in Peter Behrens's office, turned the shoe last factory in Alfeld an der Leine into an early masterpiece of modern architectural history. The two architects continued to supervise the expansion of the Fagus-Werk until 1925. Its fascination owes a great deal to the light and airy quality of the main building. This was primarily achieved by foregoing supporting corner pillars, achieved by relying on an elaborate support structure and by windows that extend from floor to ceiling.
Literature:
Jaeggi, Annemarie (1998): Fagus. Industriekultur zwischen Werkbund und Bauhaus, Berlin.